Indie Game Fes in Tokyo Game Show
september 21,22 in TOKYO GAME SHOW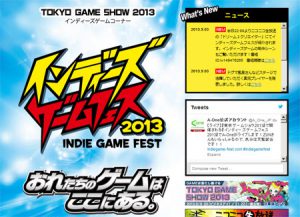 This is very rare event.we never anticipated that TGS is ready to show indie games.
There are some places you can play Japanese Indie Games.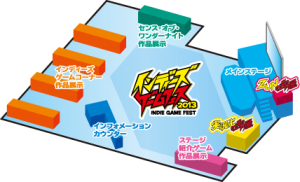 And You will be able to see a lot of indie game  on the stage.
I hear that Japanese very famous Indie game "TOHO" the danmaku shooter, newest  one wii come!
************************
By the way,Onion Games is not showing our work yet.
But there is a small news.
Kimura-san is join on the stage of Indie Game Fes as a chatting man.

from left ,ZUN who is enigmatic game designer of TOHO, And Yoshiro Kimura of Onion Games, and OMAE of Japan unity.
These three guy are going to chat about indie game near the main stage


What is chatting man ? we have not known yet.
But one thing is very sure.  he want to  shout this comment.
" I love Indie Game ! japanese Indies are  wonderful!  "
Let's go to Indie game festival in Tokyo Game Show!!
Thanks
Onions