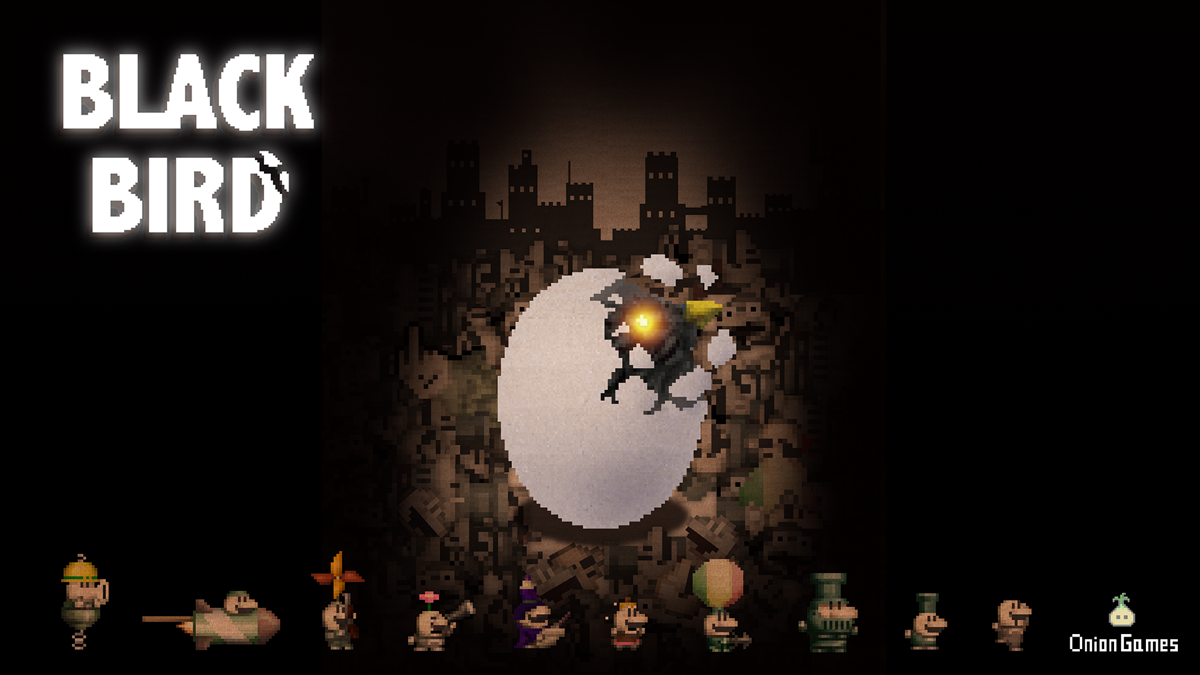 Description
A bird of happiness, or fowl fortune? Feathers black, all lives consumed! This is the tale of a young, neglected girl who dies and is resurrected as the ominous Black Bird. Since ancient times, the kingdom has spoken of this bird as one of the fabled "great calamities". You are now this ancient calamity itself — the legendary 'Black Bird'. Destroy the kingdom in a storm of bullets! What fate awaits this girl-turned-bird? Will you, the Black Bird, destroy the world? Has this lively, fun-filled kingdom already led itself down the path of destruction?
---
Request Press Copy
Please fill in your e-mail address below to complete a distribute() request and we'll get back to you as soon as a press copy is available for you.

---
Videos
BLACK BIRD Trailer YouTube
BLACK BIRD Trailer with Theme Song YouTube
BLACK BIRD and IGN Japan at BitSummit YouTube
BLACK BIRD Giant Bomb Quick Look YouTube
---
Images
---
Logo & Icon
There are currently no logos or icons available for Black Bird. Check back later for more or contact us for specific requests!
---
Awards & Recognition
"Vermilion Gate (Grand Prize) Award" BitSummit, 2018
"Excellence in Audio Award" BitSummit, 2018
"Best of Art" Indie Stream Award, 2016
---
Selected Articles
---
About Onion Games
Boilerplate
Onion Games is making games happily.
More information
More information on Onion Games, our logo & relevant media are available here.
---
---
presskit() by Rami Ismail (Vlambeer) - also thanks to these fine folks